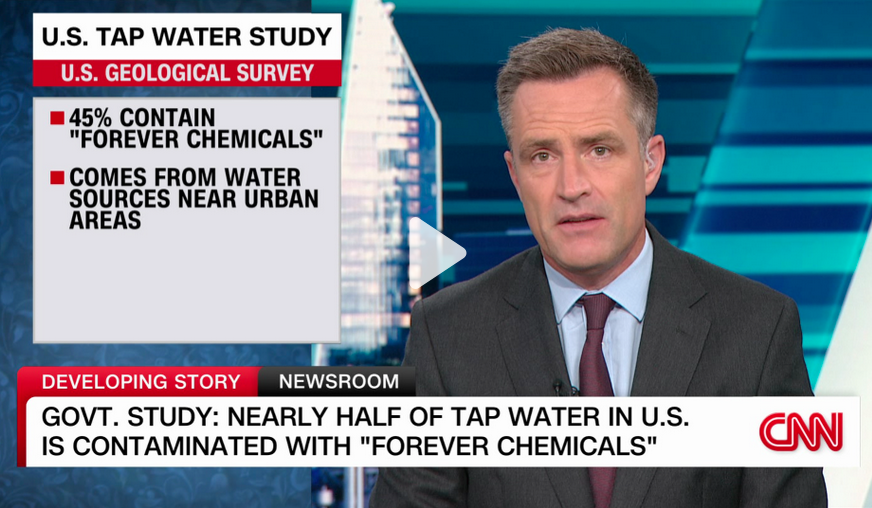 York Analytical Laboratories, Inc. announced today the company was approved by NELAC and received NJDEP certifications to analyze PFAS in New Jersey. York now has comprehensive PFAS capabilities in N.J. that include certifications for:
EPA Method 533 & 537.1 for PFAS analysis in drinking water.
EPA (draft) Method 1633 for PFAS analysis in non-potable water and soil.
The approval accelerates the build and grow plan for York's new facility in Toms River, NJ, acquired in January with the purchase of Precision Analytical Services, Inc. and Precision Testing Labs, Inc.
"Today's announcement that York Analytical is now fully licensed to expand our industry leading PFAS service in New York to New Jersey is a historic day for the company," says Michael J. Beckerich, President and CEO.
"In March 2018, we opened NYC's first Emerging Contaminants laboratory with the foresight that PFAS analyses would be an essential part of our client's analytical needs," Beckerich explains. "With the support of forward-thinking financial partners that believed in our vision, we invested millions of dollars in systems and people before analytical methods were even approved.
"Today, we stand strongly as the leading PFAS analytical provider in the Greater New York region and are well positioned to expand our services to New Jersey," says Beckerich.
"Our focus from Day 1 has been to provide PFAS results in groundwater, drinking water and soil in the same timeframe as the other analytical tests requested by our clients, such as metals, volatile organics, pesticides, etc. Now, almost five years later, York Analytical's ability to deliver PFAS results in New York, Connecticut and New Jersey faster and more reliably is our most important business-driver."
Examples of PFAS workorders York has delivered in the last two months:
27 groundwater samples from a quarterly monitored site in Long Island, submitted on regular turnaround time — completed in 8 days.
45 soil samples submitted for SPLP PFAS analysis for comparison to impact-to-groundwater standards, submitted on regular turnaround time — completed in 7 days.
16 soil samples for waste characterization from an affordable housing redevelopment project in Queens, submitted on rush turnaround time — completed in 4 days.
41 groundwater samples from a local airport, submitted on regular turnaround times — completed in 6 days.
14 drinking water samples for monitoring from a group of apartment buildings in upper Hudson Valley, submitted on rush turnaround time — completed in 3 days.
New Staff and TAT Capabilities
York Analytical continues to aggressively recruit and train new staff in the Connecticut and New York City laboratories.
"We hired a record number of staff in the first quarter and we're filling evening and weekend shifts to accommodate requests, and increase our rush turn-around capabilities," says Beckerich. "Delivering on rush requests is a high priority this year; in March we received our highest percentage of rush requests in more than four years."
About York Analytical Laboratories, Inc.
Since 1990, York Analytical Laboratories, Inc. (www.yorklab.com) has been the region's most respected name in industrial and environmental testing, with 30+ years of comprehensive analyses of water, soil and air for regulated contaminants. York Analytical is one of the largest independent, owner-operated environmental laboratory testing companies in the Northeast, with locally based facilities throughout greater New York City, Capital District (NY), Connecticut, Long Island and New Jersey.
In 2018, York Analytical moved its corporate headquarters to Nyack, NY and opened the region's first and largest PFAS testing laboratory in Queens, NY. In 2022, the company acquired Aqua Environmental in Newtown, CT to begin offering drinking water analyses and services. In 2023 York acquired Precision Analytical Services, Inc. and Precision Testing Labs, Inc. in Toms River, NJ and began construction on a new flagship laboratory.