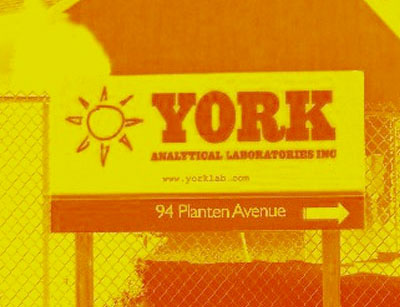 Analytical Lab New Jersey
Client Service Center
94 Planten Avenue | Prospect Park, NJ 07508
Located onsite at the Park Recycling Center, just 20 miles west of Manhattan, YORK's NJ client service center provides a 24/7 turnkey container pickup and samples drop-off location.
With prior-notification, containers packed by sample sets or bulk supply may be picked up by clients. Samples may be dropped off anytime 24/7 as long as arrangements are made with the lab.
Environmental Testing Services
YORK has grown significantly in recent years and is currently operating four facilities in the Greater New York Area.