York Analytical Laboratories, Inc. is a leading full-service environmental laboratory servicing the New York City metro area, Hudson Valley, Long Island and Southern Connecticut.
York Analytical continues its expansion path as the environmental testing laboratory of choice for the Greater NY region. We are actively seeking to add qualified Environmental Analytical Chemists, to join our laboratory teams in Queens, NY, Stratford and Newtown, CT. We are seeking both experienced and entry-level chemists.
Successful candidates will primarily be responsible for daily production by assisting in the preparation and analysis of environmental samples in drinking water, ground water, and soil. Adherence to York's Quality Systems, Standard Operating Procedures (SOPs), Chemical Hygiene Plan, and all Health and Safety protocols is required.
York is a diverse and dynamic organization that offers a comprehensive benefits package, growth potential for motivated individuals, competitive salaries, and relocation assistance, if required, for senior chemists.

Please contact us if you are interested in applying. Send a resume and cover letter describing your qualifications.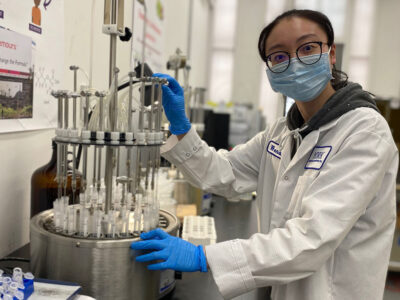 YORK has grown significantly in recent years and is currently operating five facilities in the Greater New York Area.