YORK Services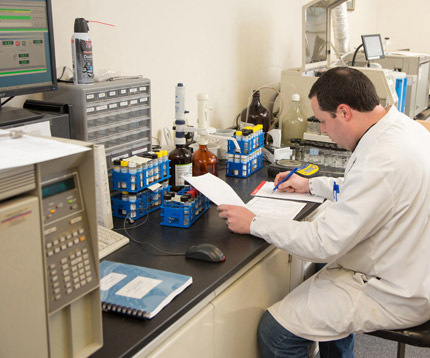 York Analytical Laboratories, Inc. is one of the few laboratories in the Northeast to provide expert in-house analysis for all environmental matrices (soil, water, wastewater, air & solids) in support of the following guidelines or regulations:
CT RSR/RCP
Resource Conservation and Recovery Act (RCRA)
NYSDEC DER-10 (Formerly STARS and TAGM)
NJDEP (N.J.A.C. Title 7)
Clean Water Act and CERCLA/SARA (Superfund)
Land Transfer Regulations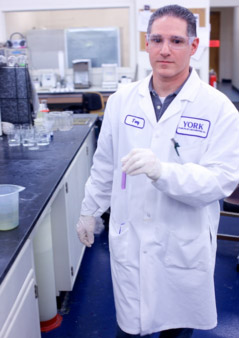 YORK utilizes a state-of-the-art Laboratory Information Management System (LIMS)developed by Promium, the most advanced and functional data management solution created specifically for environmental laboratories that test air, water and soil. YORK's LIMS automates the data transfer process from instruments to the reporting software to maximize efficiencies and protect data integrity.
The LIMS provides YORK with the power to create to a broad array of electronic deliverable packages such as EQuIS, GIS-KEY, NJDEP, NYSDEC, as well as a host of Excel-based tables (see below for more detail).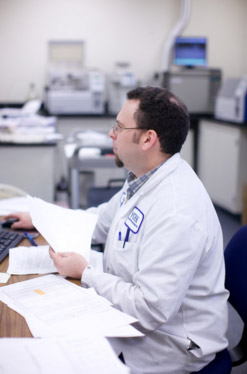 Lab reports and EDDs are available 24/7 to clients via password protected web-based access program, YORK DataPORT. YORK DataPORT (available from our homepage) provides additional custom features that help clients prepare for projects and present data to clients, such as tables related to YORK detection limits, graphs and charts on end point results, and bottle requirements.
YORK continues to take a leadership role in the air quality measurement field with significant investment in equipment and instrumentation to measure volatile organics from soil vapors, vapor intrusion, indoor air and landfill gas.
YORK provides a turnkey TO-15 sampling package of certified clean summa canisters, flow controllers and filters that have been engineered to simplify sample collection in the field. We offer variety of air sampling analyses using tedlar bags, summa canisters and charcoal tubes (see below for more detail).
YORK takes great pride in its courier service which reliably and predictably covers New York State south of Albany, including all boroughs of NYC and Long Island, central and northern New Jersey and all of Connecticut.
The YORK in-house team of couriers pick-up samples and drop-off bottles/cooler/canisters at client offices or job site locations. Most requests can be handled with just one day notice and can be scheduled easily through our website.
YORK prides itself on delivering results on-time. Standard turnaround time is 5 to 7 working days. Rush priority services – including same day and next day are available upon request.

AIR ANALYSES BY TO-15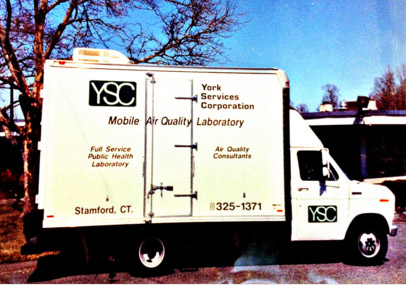 YORK and has been involved with analysis of volatile organic compounds (VOCs) in various air matrices since 1982. Early analyses by EPA Compendium methods TO-1 and TO-2 using thermal desorption-GC/MS techniques were employed to characterize VOCs in ambient air and landfill gas.
During the late 1980s through mid-1990s YORK was involved in analyzing thousands of ambient air samples in urban environments for VOCs using EPA compendium methods TO-14 and TO-14A. The YORK mobile air quality laboratory trucks traveled all over the country.
Since the late 1990s, YORK has been and continues to provide VOC analysis by EPA Compendium Method TO-15 for numerous public and private clients.
Recently, there has been a resurgence in air monitoring including indoor air quality, sub-slab soil vapor and soil vapor extraction wells analysis in support of regulatory initiatives such as NYSDEC DER-10 and other state-specific report formats.
Soil Vapor Intrusion (SVI) studies have become more common and are being mandated in many commercial property transfers. In fact, closed sites are being reopened to examine SVI potential.
These initiatives have raised the bar for air VOC analysis in the sense that the limits of detection required to meet regulatory needs are on the order of 0.25 – 1.0 ug/m3 (0.05 to 0.5 ppbv depending upon the compound of interest).
This has created analytical challenges for laboratories in terms of instrument operating parameters, sampling system integrity and reporting requirements.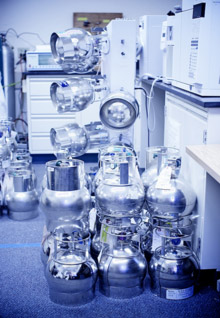 YORK has made significant investments to meet these regulatory requirements and provide a turn-key solution for particular programs with:
Increased inventory of inert Summa passivated Silonite canisters
Various sample flow controllers to meet 1, 8, and 24 hour sampling needs
Automated Summa Canister Cleaning systems
Three Stage microscale purge/trap systems for sample introduction into GC/MS systems for TO-15 analyses
Multiple Gas Chromatography/Mass Spectrometry Sytsems (GC/MS) Systems including simultaneous SCAN/SIM Agilent 7890GC/5975C-MS system
Strategic partnering with instrument manufacturers to maximize technical parameters
LIMS system to produce a myriad of fully automated Electronic Data Deliverables (EDDs) including: EQuIS, EZ-EDD, NJDEP and NYSDEC Environmental Information Management System (EIMS) EquIS among more than 100 other formats from simple excel to more complex Staged EDDs.
Fully automated data packages for validation including NYSDEC ASP B-Like, CTDEP RCP, and EPA CLP-Like.

ELECTRONIC DATA DELIVERABLE (EDD)
York actively supports over 150 electronic data deliverable (EDD) formats for many state and national regulatory database systems. York generates EDDs using the Promium Element LIMS system, which provides the power to create EDD packages such as EQuIS, GIS-KEY, NJDEP, NYSDEC as well as a host of Excel-based regulatory comparison tables. In addition, York offers a wide range of highly-customizable formats to meet almost any client electronic need. Our EDD staff is fully trained to help clients decide which EDD will help them meet their project requirements and business needs. The York Chain of Custody was updated to include a specific list of EDDs to ensure requests are correctly communicated when samples are logged-in. The most common types of EDDs that we provide are:
Simple Excel Spreadsheet

Customized Regulatory Comparison Excel Spreadsheet

 (see Downloads page here for examples of YORK Reg Comp EDD)

EQuIS

EZ-EDD

 (form of EQuIS)

GIS/KEY

NYSDEC EQuIS

 (click here for link to NYSDEC site)

NJ DKQP

NJDEP SRP HazSite

 (click here for link to NJDEP site)