YORK Facilities
YORK is currently operating five facilities and continues to grow in the NY, NJ, CT, PA area.

Connecticut Laboratory – 120 Research Drive | Stratford, CT 06615
YORK's flagship laboratory (pictured above) is located in Fairfield County – 1/4 mile from I-95 and 2 miles from the Bridgeport – Port Jefferson Long Island Ferry – to provide immediate access for the NY/CT/NJ tri-state area.
The 13,000 sq. ft. facility is fully equipped to address analysis of all environmental matrices. Separate laboratory environments in our facility are provided for volatiles, sample preparation, and sample control to minimize cross-contamination potential. The instrumentation laboratories are segregated by discipline (organic analysis, sample preparation, wet chemistry and atomic spectroscopy) and are provided with separate recirculating air conditioning systems to further protect client samples from common laboratory solvents (methylene chloride, acetone, hexane, and toluene) used in extractions.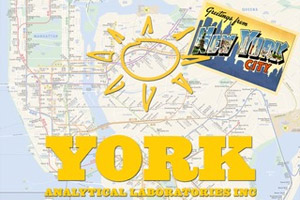 Queens Laboratory – 132-02 89th Avenue | Richmond Hill, NY 11418
In 2016, YORK made a significant investment in advancing its service offering to NYC-area environmental professionals with the opening of NYC's first TO-15 air and volatiles testing laboratory. Free from common lab contaminants like Acetone and Methylene Chloride, this state of the art laboratory increases YORK's capacity and provides meaningful technical benefits to clients.
In 2019, YORK expanded the Queens lab and made more significant investments to the open the first and only Emerging Contaminants Laboratory in New York City. This centrally located facility in the Richmond Hill section of Queens, also provides a strategic hub for YORK's already best-in-class field services and client service operations. At this facility, YORK has created a partnership with CUNY – York College through the state's StartUp NY jobs creation program. This exciting program creates unique opportunities for young environmental professionals.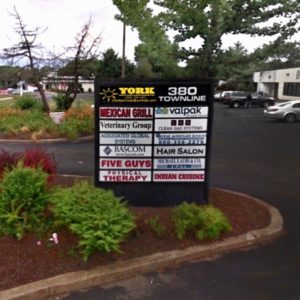 Long Island Client Service Center – 380 Townline Road, Suite 110 | Hauppauge, NY 11788
In the heart of Long Island, YORK operates a unique client service hub built to provide for the specific needs of clients in the area. Contact clientservices@yorklab.com to take full advantage of this client service center.
With prior-notification, Long Islanders and those passing through are always welcome to visit, use the conference room, or set up an office for the day (in addition to dropping off samples or picking up supplies).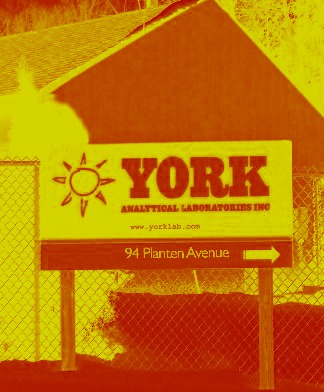 New Jersey Client Service Center – 94 Planten Avenue | Prospect Park, NJ 07508
Located onsite at the PPark Recycling Center, twenty miles West of Manhattan, YORK's NJ client service center provides 24/7 turnkey container pickup and samples drop-off location.
With prior-notification, containers packed by sample sets or bulk supply may be picked up by clients. Samples may be dropped off anytime 24/7 as long arrangements are made with the lab. Contact clientservices@yorklab.com to take full advantage of this client service center and relinquish your samples earlier.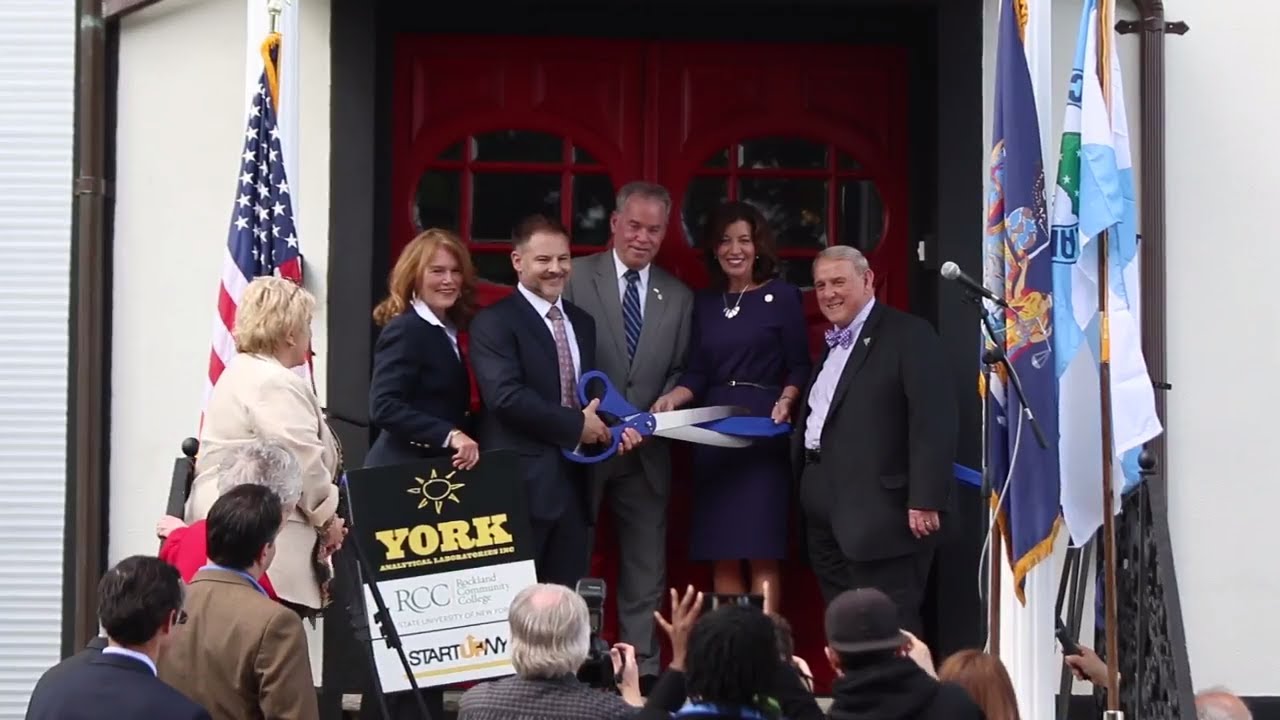 Executive Offices – 50 Gedney Street | Nyack, NY 10960
YORK's executive office is centrally located in Nyack, NY, near the Gov Mario Cuomo (formerly Tappan Zee) Bridge and conveniently located 20 miles north of NYC. New York State Governor Andrew Cuomo announced on December 16th, 2015 that YORK is one of 16 business approved to expand its operations through New York State's business innovation and incentive program. Under the Start-Up NY program, growing companies work with state colleges and universities (like Rockland Community College) to stimulate business and create job opportunities.
This facility also operates as a client service hub for time-sensitive projects or convenience for projects around New York State.