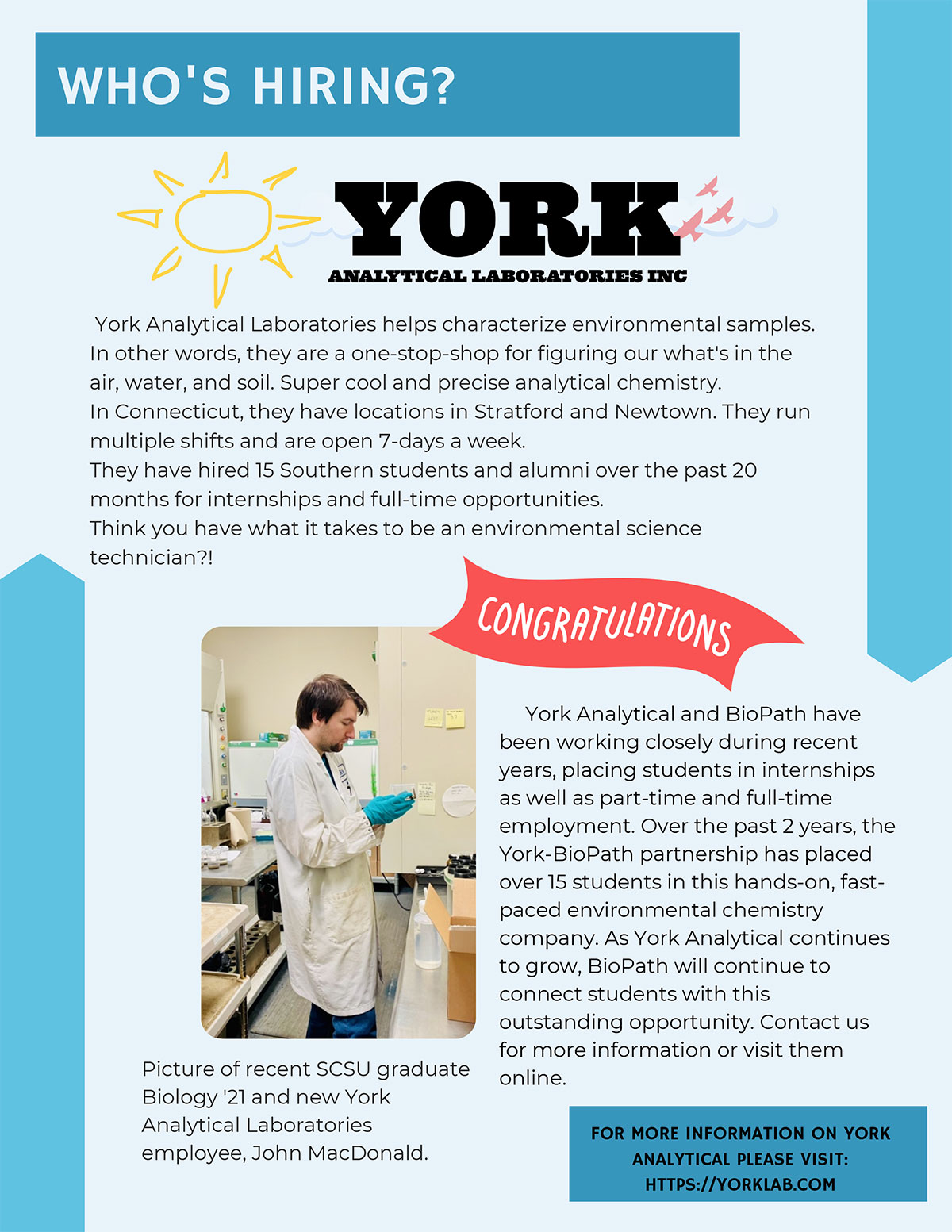 York Analytical has forged an outstanding partnership with Southern Connecticut State University over the past two years, working closely with SCSU's BioPath program to place students in internships, part-time and full-time jobs at York.
York has hired 15 SCSU students and alumni from the Bioscience and STEM programs at the New Haven school to work in a number of positions at York's laboratories in Stratford and Newtown, including John MacDonald (pictured in the newsletter photo), as Organic Extraction Technician.
"This York-SCSU connection has been a mutually productive alliance for both parties," says Dave Marrero, Chief of Staff at York Analytical. "The SCSU students are well-prepared for the pace and deliverables that we require as the leading environmental testing laboratory in the region."
Among the positions in which York is actively recruiting are:
Log-in Department Technician
Wet Chemistry Department Technician
Organics Extraction Technician
Metals Preparation Technician
Metals Instrumentation Analyst
GC Instrumentation Analyst
Please see the job descriptions for each position on the York Careers page.