York Analytical Laboratories, Inc. is the 10th Annual Big Apple Brownfield Award Ceremony Gift Sponsor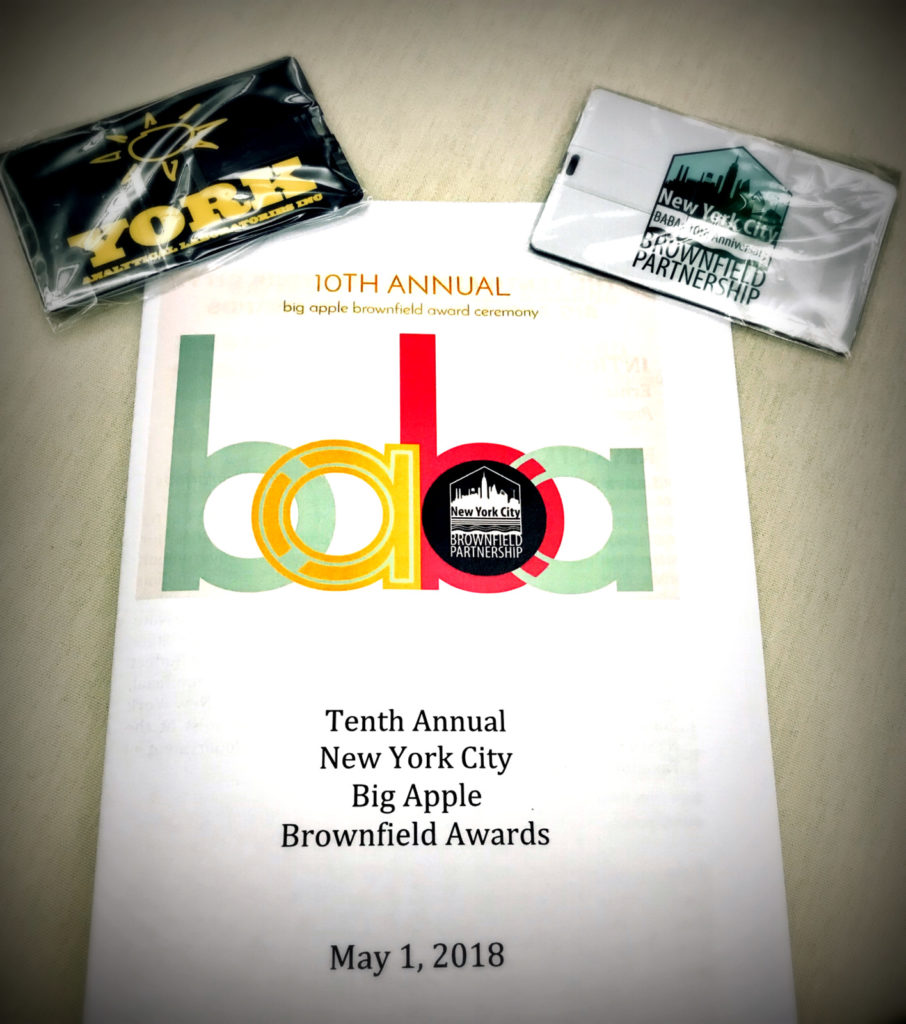 Congratulations to all the awards winners at the 10th Annual NYC Big Apple Brownfield Awards on May 1, 2018 at the New York Law School.
Click here for more details on the event.  This year's event was very well attended by NYC's finest environmental and property development professionals.
Keynote speaker, Laura Anglin (NYC Deputy Mayor for Operations), and guest speaker, Jane O'Connell (Chief, Superfund & Brownfield Cleanup, NYS DEC, Region 2), provided positive data on the number of Brownfield projects in progress throughout NYC.
A special thank you to Ernie Rossano (pictured below), Partner at ERM and President of the NYC Brownfield Partnership, for recognizing York during the ceremony.