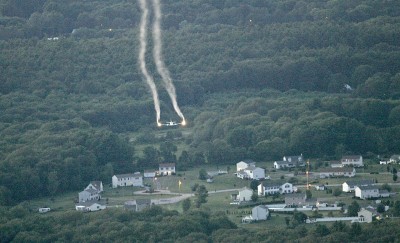 Ongoing PFAS testing by environmental groups and local governments has continued to prove that exposure to dangerous contamination is commonplace and needs to be addressed immediately to protect our health. 
Do Pesticides Contain PFAS Contaminants? 
Recent reports showed that high levels of PFAS were detected in a common pesticide aerially sprayed on millions of acres of land in New York, Massachusetts, and at least 24 other states. The mosquito spray that has been blasted from planes has contaminated communities throughout the United States. It contains 250 parts per trillion of PFOA and 260 to 500 ppt of HFPO-DA (GenX, two forms of per- and polyfluoroalkyl substances (PFAS).
How is YORK fighting the War on PFAS
"This news only heightens the groundswell of concern about PFAS and reinforces our dedication to being the laboratory of choice for PFAS analyses,"  says Michael J. Beckerich, President and CEO of York Analytical Laboratories, INC. "The latest on mosquito spray illustrates how vulnerable to PFAS contamination our communities are in Westchester County, Long Island, and throughout the Greater New York region.
York opened the first and only PFAS laboratory in New York City to perform analysis on soil, groundwater, and drinking water in 2018, and in 2020 we became the first analytical lab to conduct PFAS Analysis by TOP Assay. 
"PFAS does not break down in the environment and we're doing more PFAS analyses every day as state and federal agencies rightfully tighten testing requirements for PFAS contamination in soil and groundwater."
Learn more about PFAS testing, sampling instructions, and different matrices. Our PFAS team offers scheduled 1:1 Zoom calls with clients, instantly book your PFAS Testing Zoom call today. 
Additional Resources and Videos