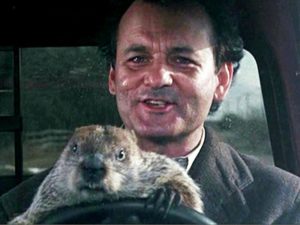 5-13-20
The madness of a perpetual Groundhog's Day is taking a toll on many. Trying to do everything we can to keep working and protect our bubble of people from the virus is exhausting.
It has been forty weird days since my last message to you on March 30 (click here), and I wanted to connect again. Please drop me a line and let me know how you're doing. My contact info is at the bottom of this note.

Since using John Prine's whimsical "It's a Big Old Goofy World" as my daily soundtrack in the early days of the COVID crisis, my state-of-mind has shifted to another John Prine ditty, the manic "Spanish Pipedream"… hmmm.
I wonder what's next?  : )
 or maybe

Blow up my TV.
Throw away the paper.
Move to the country.
Build me a home.
Warning: You many end up humming this song all day long. 
Keeping with the music theme…
I am so proud of the York team for performing at a high level during this unique period of time,
I want to dedicate a song to them as a small token of gratitude and recognition.
ZZ Top –  I Thank You
Live From Daryl's House
I was twenty pounds heavier and a lot less grey on top, but the message still holds true as New Yorkers navigate through the virus crisis. Being prepared to succeed each and every day is imperative.
York & NYC
Since this video was released, York's expansion in Queens with an extraction-free PFAS and VOA facility has enabled us to continue performing at a high level.
"Knowing when to turn left instead of right" sometimes makes all the difference.

———————–
FUN NOTE:
If you don't already follow the
New York State Council of Professional Geologists

on LinkedIn,…
the "Geology Word of the Day" feature on their page is great!
Today's word is
Grenz

.

Be well. Keep talking.
Peace,
Michael
Contact:
Michael J. Beckerich
CEO + President
York Analytical Laboratories, Inc.
M. 845-598-6320
E. mjbeckerich@yorklab.com
W. www.yorklab.com