YORK Supports Study on NYC Soil Bank Material Use in Community Gardens
The NYC Office of Environmental Remediation (OER – website) launched an innovative program to study the use of clean native soil from the NYC Clean Soil Bank to clean up community gardens in NYC. The study, initiated by OER, is being completed in collaboration with the NYC Parks Department and Brooklyn College.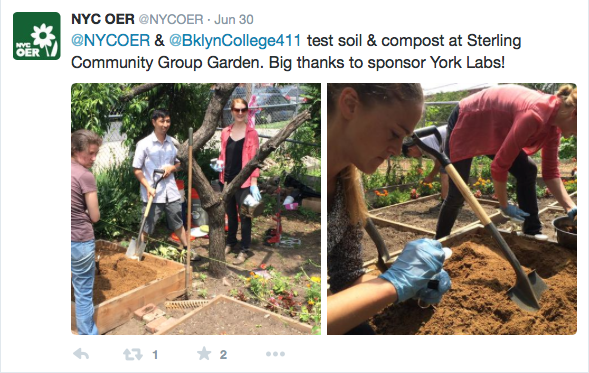 YORK is working closely with the OER team to analyze the soil samples and provide data for the program in a turnkey EDD format.
For more information on this program, contact the OER at 212-676-0459. View their newsletter here.