York Analytical has opened a second location in Stratford, CT near its flagship laboratory to increase the capacity for bottle preparation and supply operations.
The new Stratford location is the third laboratory or client service facility York has opened in 2022.
"We now have a complete new facility with additional staff dedicated to bottle preparation operations, storage and reserve supplies, which will help mitigate risk of future supply chain issues," says Michael J. Beckerich, President & CEO.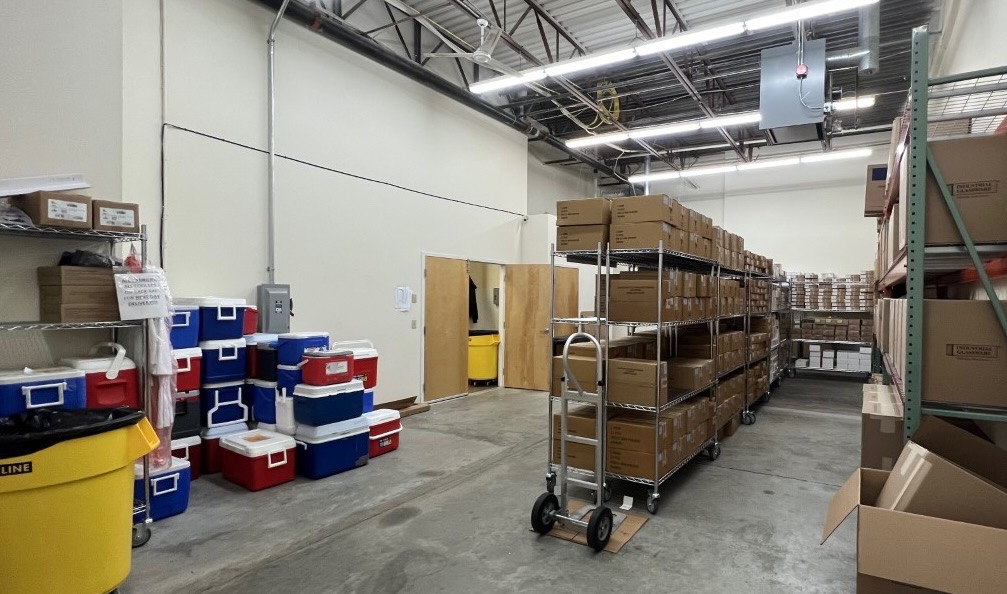 This location will enable important efficiencies for clients:
Additional York staff to prep and manage sampling operations
Larger capacity for pre-stocked sampling kits and coolers
Prep of pre-prepared PFAS sampling kits for more efficient client sampling activities
Better able to accommodate rush needs and last minute requests
Quicker courier delivery times to client field teams
This new facility will continue to serve the current client base in New York, Connecticut and New Jersey, with capacity to serve new clients as York expands into other markets in the Northeast.
Bookmark the Address
York Analytical
300 Long Beach Blvd.
Suite 11
Stratford, CT 06615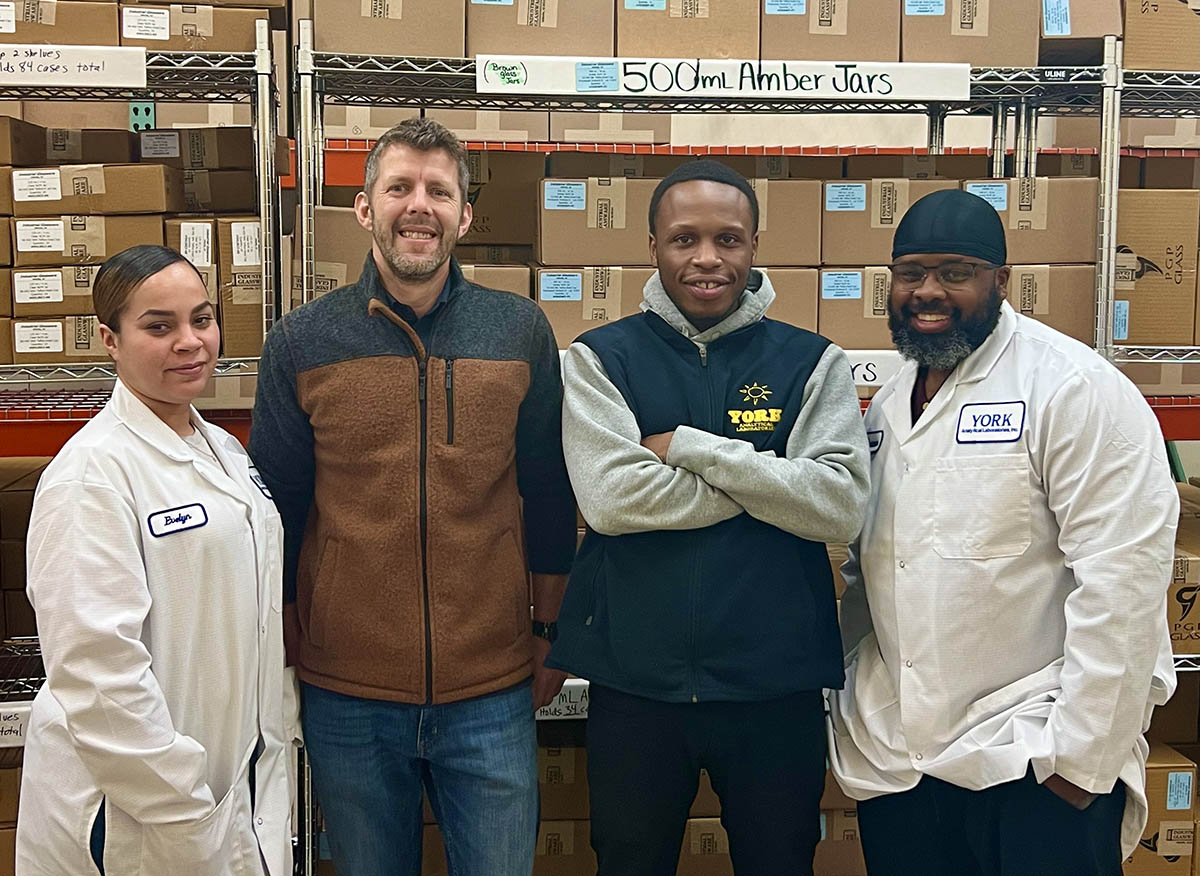 The York Bottle Prep team that makes life easier for clients' field staff includes (L to R): Evelyn Ortiz, Zalvern Harrison, Darren Thompson.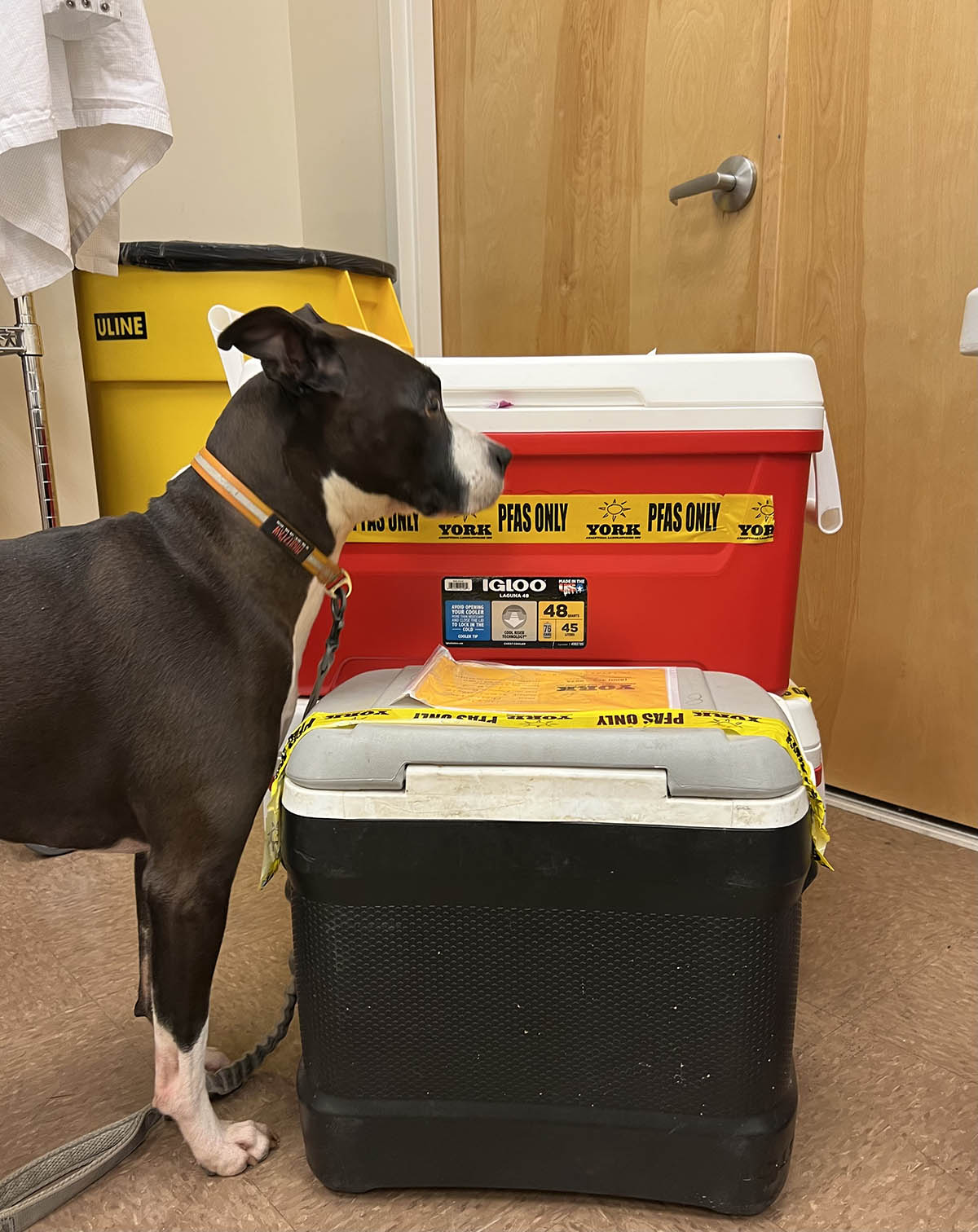 Maverick, the faithful companion of our Matt Beaupre who spearheaded set-up of the new Bottle Prep facility, visited one day and took his post "guarding" a storage area.