York Labs Offers Reliable RUSH
PFAS Analysis in Greater-NYC Area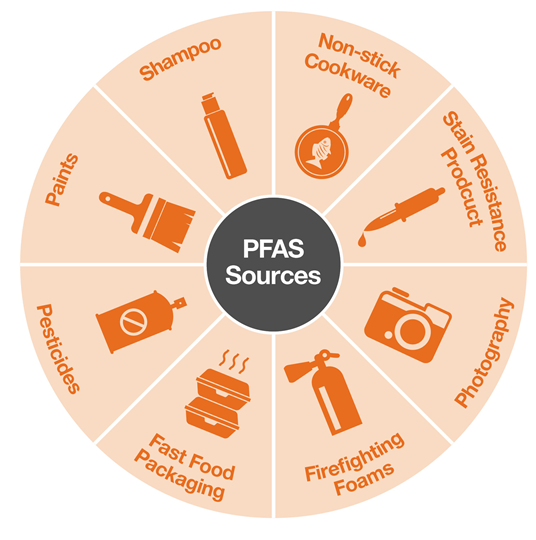 On May 25, 2018 following an EPA Summit in Washington DC on PFAS and emerging compounds, a statement was issued (click here) regarding the EPA's plan for regulation and remediation.  That same week, New York State DEC issued an update on their efforts to address growing public concern on PFOAs that includes testing of 53 inactive NY landfills for PFOAs.
Effective today, York Analytical Laboratories, through a strategic alliance with another laboratory in the area, now provides the York client base with time-sensitive PFAS analysis services.  Analyses of PFAS in water and soil samples requires the use of a Triple Quadrupole LC/MS, instrumentation commonly used by pharmaceutical, public health and police/crime laboratories. While the list of emerging compounds that are being required by regulators has evolved in the last years, in New York State the "NY 21 List" has quickly become the standard.
This new venture allows York to commit and deliver timely results of the NY 21 List with an automated ASP-B NYS data reporting package.
York's local PFAS service provides for reliable expedited (2 and 3 day RUSH) and standard turnaround (10 day). York's Queens laboratory and courier hub maximize speed of delivery for NYC area projects.
York couriers have been trained in how to handle PFAS sample chain of custody, deliver PFAS-free water onsite and get client samples to the lab for analyses the same day.  This service minimizes risk of samples being compromised during FedEx and UPS shipping when being sent to satellite laboratories in Minnesota, Buffalo or California.
Contact York's Client Services Team at clientservices@yorklab.com to receive pricing and schedule your projects today.