YORK LAB ADDS TWO SENIOR STAFF IN QUEENS AND NEW JERSEY LOCATIONS
– Patty Werner-Els and Dennis Young Join YORK – 
FOR IMMEDIATE RELEASE (Nyack, NY) –  York Analytical Laboratories, Inc. continues steady growth with the addition of two senior staff to bolster the company's client services team in New Jersey and Queens.  Patty Werner-Els will be based in YORK's new Queens laboratory, and Dennis Young will work from YORK's Prospect Park, NJ and Nyack, NY offices.  Both Patty and Dennis bring unique and robust experience to the existing YORK team.  YORK has made significant investments in people, facilities, instrumentation and systems as the company continues its consistent and strategic growth in the New York Metropolitan area.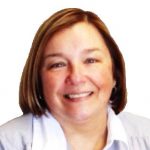 Patty Werner-Els joins YORK as a Client Services Director with a focus on New York City and Long Island.
With more than 25 years in the environmental laboratory industry, Patty most recently served Chief Science Officer at a NYC-based water treatment company, and as President of a Long Island-based environmental laboratory, where she grew with increasing responsibilities from the bench to the front office. Patty is a graduate of Fairleigh Dickinson University.
Reach Patty direct at pels@yorklab.com.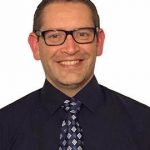 Dennis Young is YORK's first New Jersey-based Client Services Manager.  His 17 years of experience as a field operator and project manager with several of the industry's most respected consulting and engineering firms provides a unique resource to the YORK team.  Dennis' field sampling experience includes ground and surface water, soil, and sub-slab & indoor air.  He maintains his OSHA 40-hour HAZWOPER and OSHA 10-hour Construction Safety & Health certifications, and is a New Jersey N-2 licensed industrial wastewater operator. Dennis is a graduate of Rutgers University.
Reach Dennis direct at dyoung@yorklab.com.