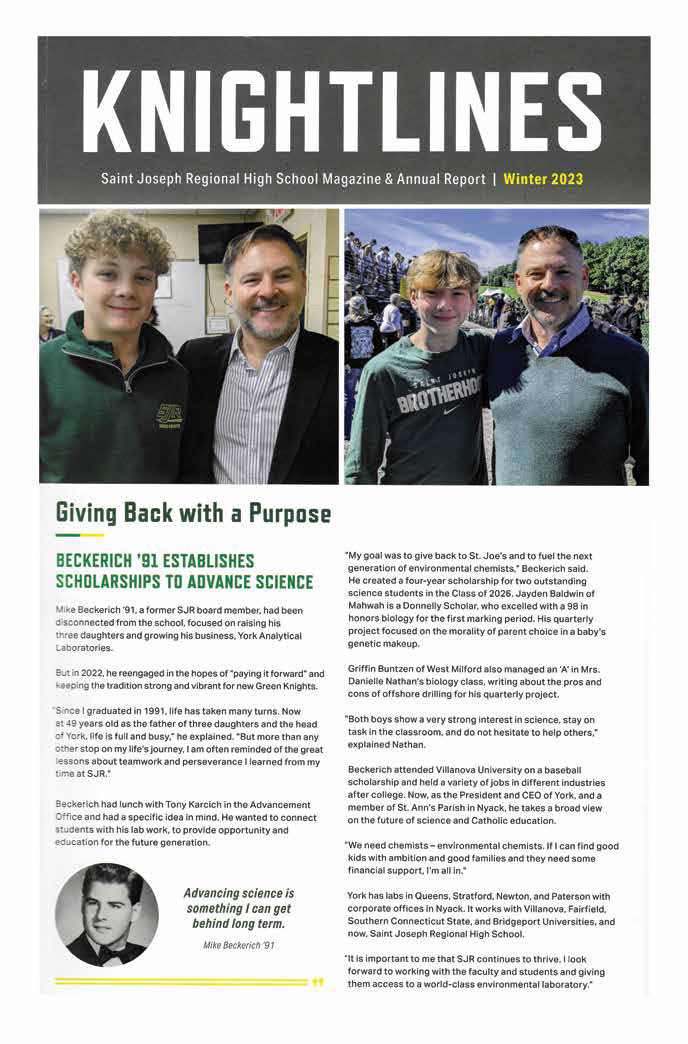 York Analytical recently created a four-year scholarship for two outstanding science students in the Class of 2026 at St. Joseph Regional High School in Montvale, NJ.
York President and CEO Michael J. Beckerich, a Class of '91 graduate, has served as an SJR board member. His goal in establishing the scholarship is to give back to St. Joe's and fuel the next generation of environmental chemists:
"We need chemists – environmental chemists. If I can find good kids with ambition and they need some financial support, I'm all in," Beckerich says. "I look forward to working with the faculty and students and giving them access to a world-class environmental laboratory."
To visit the website of Saint Joseph Regional High School, please click here.