YORK ANALYTICAL LABORATORIES PARTNERS WITH SUNY/ROCKLAND COMMUNITY COLLEGE TO OPEN UP A START-UP NY FACILITY IN NYACK

February 24, 2016 (Nyack, NY) – New York State Governor Andrew Cuomo announced on December 16, 2015 that York Analytical Laboratories, Inc. (YORK) is one of 16 businesses approved to expand its operations through New York State's business innovation and incentive program.  Under the Start-Up NY program, growing companies work with state colleges and universities (like
Rockland Community College
) to stimulate business and create job opportunities.  The 'new' YORK executive office is centrally located in Nyack, NY, at 50 Gedney Street near the Tappan Zee Bridge and conveniently located 15 miles north of NYC.
YORK will continue to operate its main laboratory in Stratford, CT and client service center on-site at
P Park disposal facility
in Prospect Park, NJ.  As part of YORK's growth initiative focused on New York City, the company is also in advanced stages of opening a laboratory in Jamaica, NY.  Details will be released later in the spring.
"Start-UP NY and SUNY Rockland Community College have provided a sustainable platform that allows YORK to expand its physical presence in New York," said Michael J. Beckerich, Senior Vice-President, York Analytical Laboratories, Inc.  "Nyack is a dynamic community and we are happy to be part of the revitalization of the Hudson River waterfront.  Working with SUNY Rockland Community College students and faculty on environmental and chemistry initiatives will continue to foster the innovative environment that YORK has embraced for the last 25 years."
Here is the
link
to the Governor's press release.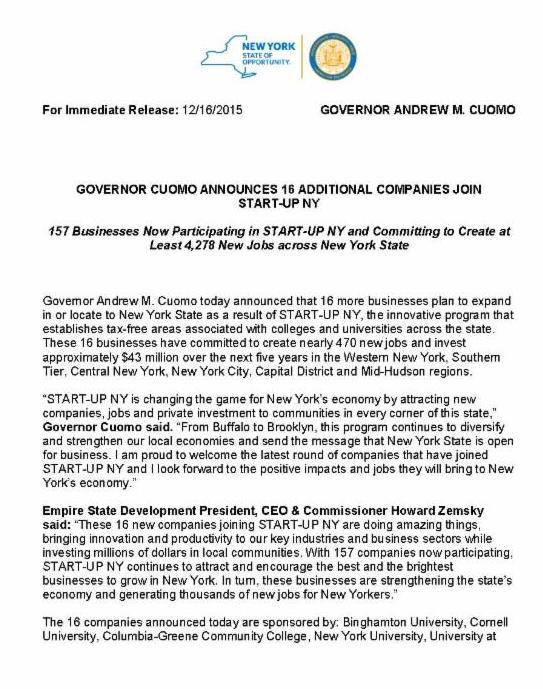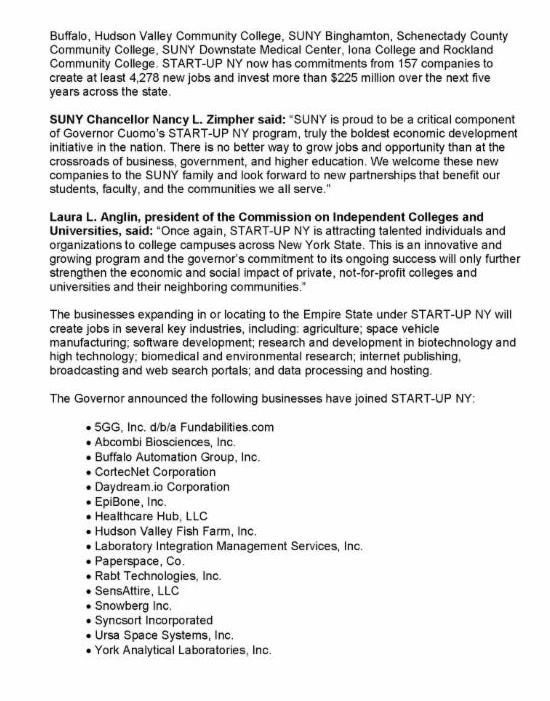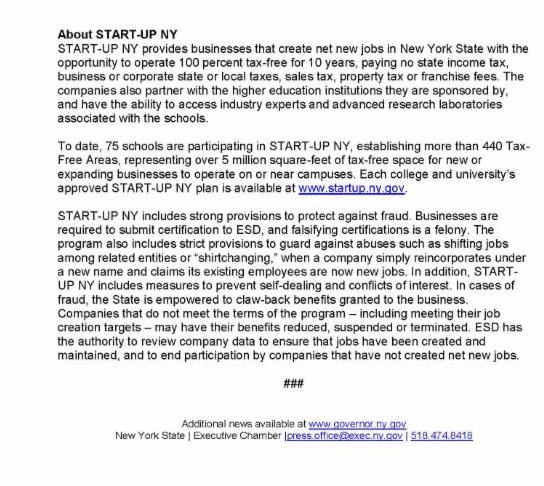 Here is the
link
to SUNY/Rockland Community College Winter 2016 newsletter "Scene".