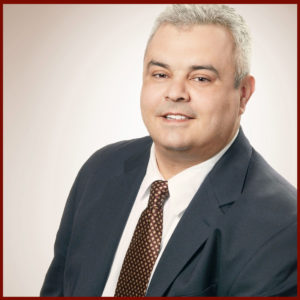 Lou Russo has joined YORK as Client Services Director with 20 years in consulting as a hydrogeologist and business development professional in the environmental monitoring equipment market.
"I hired Lou Russo for one reason: as a certified professional geologist and expert project manager, he knows what our future clients need from a laboratory partner," says Michael J. Beckerich, President and CEO of YORK.
Russo's experience at the region's most respected environmental consultants, including Langan NJ, Woodard & Curran NY and Fuss & O'Neill CT, is enormously valuable to the continued growth of York Analytical.
"In addition to having direct experience managing laboratories as an environmental consultant, Lou has significant client services experience at Eco-Rentals working with project teams on complex and high-profile job sites to ensure successful client outcomes," adds Beckerich.
Please welcome Lou to our team and know that we remain diligent in being the industry leader in reliability and staff accessibility.
Lou Russo is a Certified Professional Geologist with proven project management skills in the environmental consulting industry. He contributed and managed projects including extensive, multi-disciplined investigations. He has utilized strong technical, written and oral communication skills in the acquisition, management and reporting of environmental, geologic and hydrogeologic data.  He has extensive experience working with laboratories and analytical data.
Lou earned a BS in Geology from SUNY Oneonta and a MS in Hydrogeology from Wright State University. He serves on the Village of Port Chester, NY Board of Education and is involved in other volunteering activities.
Connect with Lou Russo on LinkedIn, and get the conversation started on how YORK can help you.

Contact YORK fast by emailing clientservices@yorklab.com