Where's Donna?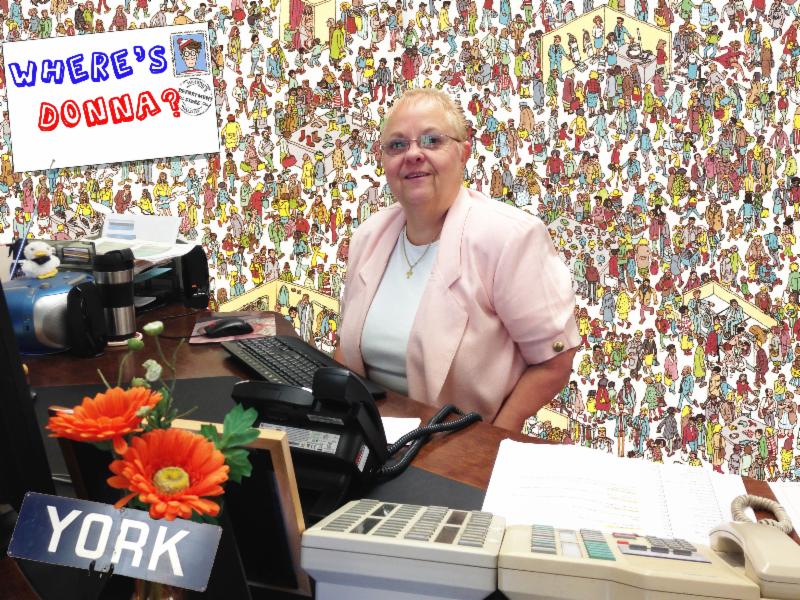 If you've called the lab recently, and heard YORK's new automated attendant…you probably wondered, "Where's Donna?"

We know you want to speak with a live person and you want to do it quickly.

Don't worry, Donna's still with us and you can always press "0" to try to reach her desk.

Most importantly, our new state-of-the-art VoIP phone system is designed to get you to your solution faster and easier than before. If the person you're trying to reach is not at their desk, your call will continue seamlessly to their mobile phones!  
Here's a helpful tool to keep by your desk or add to the 'notes' section in your contacts on your phone.
Press 1 for Reports
Press 2 for Scheduling (pickup or placing bottle order)
Press 3 for Client Service group
Press 4 for Accounting