Regulatory Comparison EDD on DataPORT
YORK continues to make significant improvements to client experience with revisions to enhance the Regulatory Comparison EDD creating function.
In addition to creating an EDD for a full work order, an EDD may now be created for one single or selected samples.
Click the plus "+"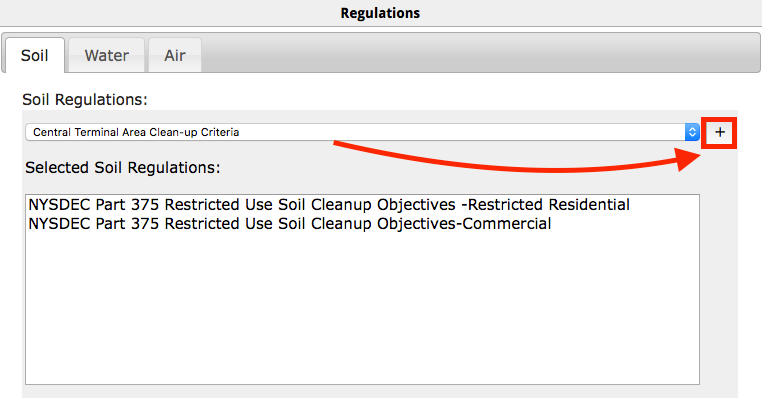 Rather than only selecting up to 5 regulation for comparison, an unlimited number of regulations may be selected. Simply choose one, press the "+" button, and then keep adding.
The excel file will now highlight exceedences of any regulation and hovering the cursor over the cell will result in a pop-up list of which regulations are exceeded, see example below.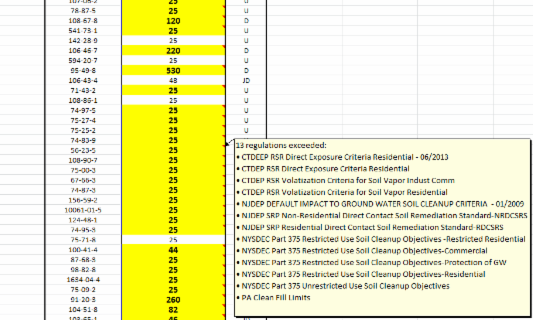 If you do not yet have access to the DataPORT, or if you have any questions, please email the YORK client service team at clientservices@yorklab.com. 
We would love to visit your office for a tutorial on our client experience software.