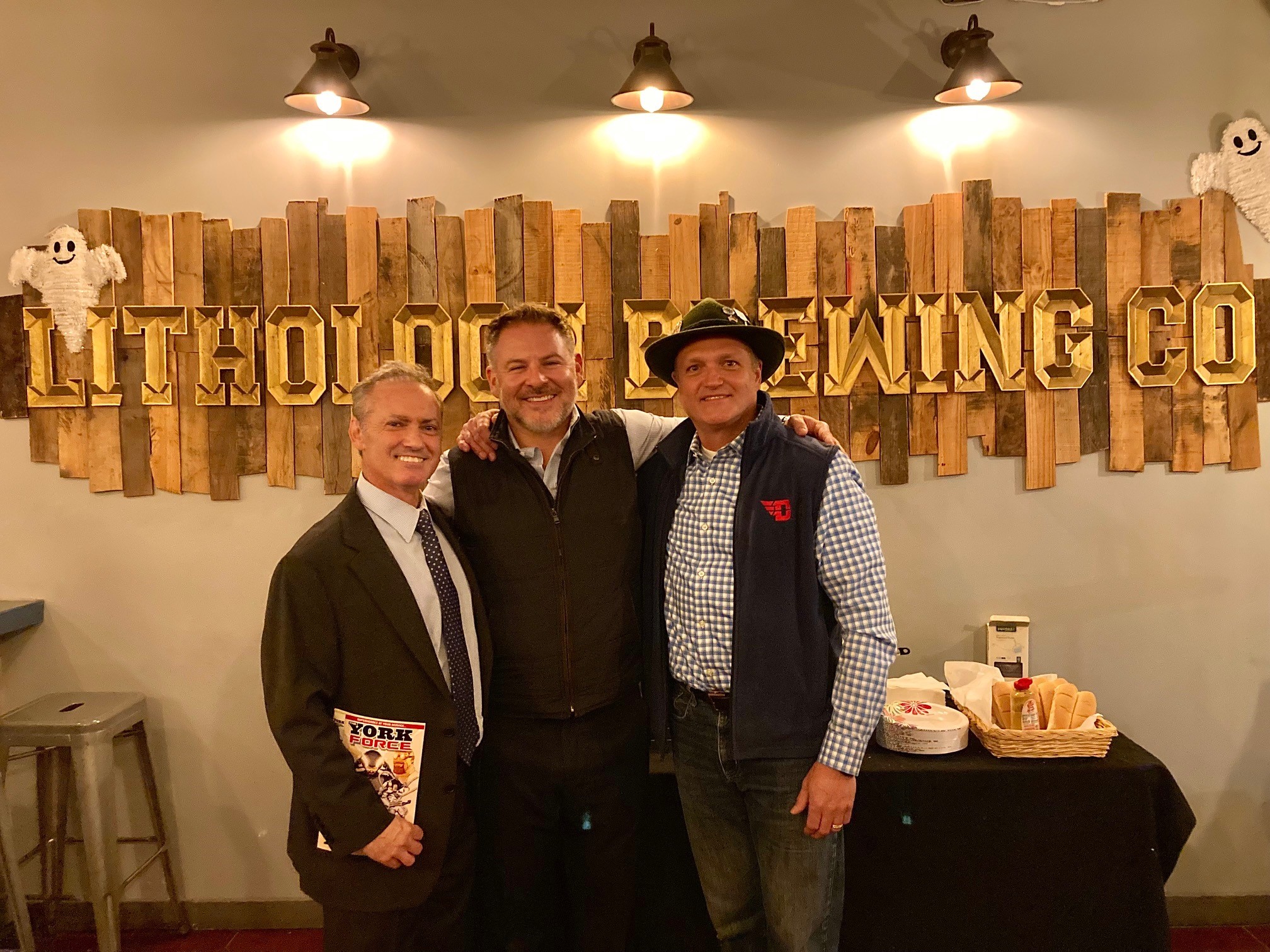 York Analytical hosted its 5th Annual 5th Annual Oktoberfest at Lithology Brewing Company on October 27, 2021 and asked friends in Long Island to help us select the brew that will be bottled and sent to clients as a holiday treat.
Thanks to all that attended and participated in the fun. Special thanks to our buds at Lithology Brewing Company and to York's own Patty Werner-Els for organizing.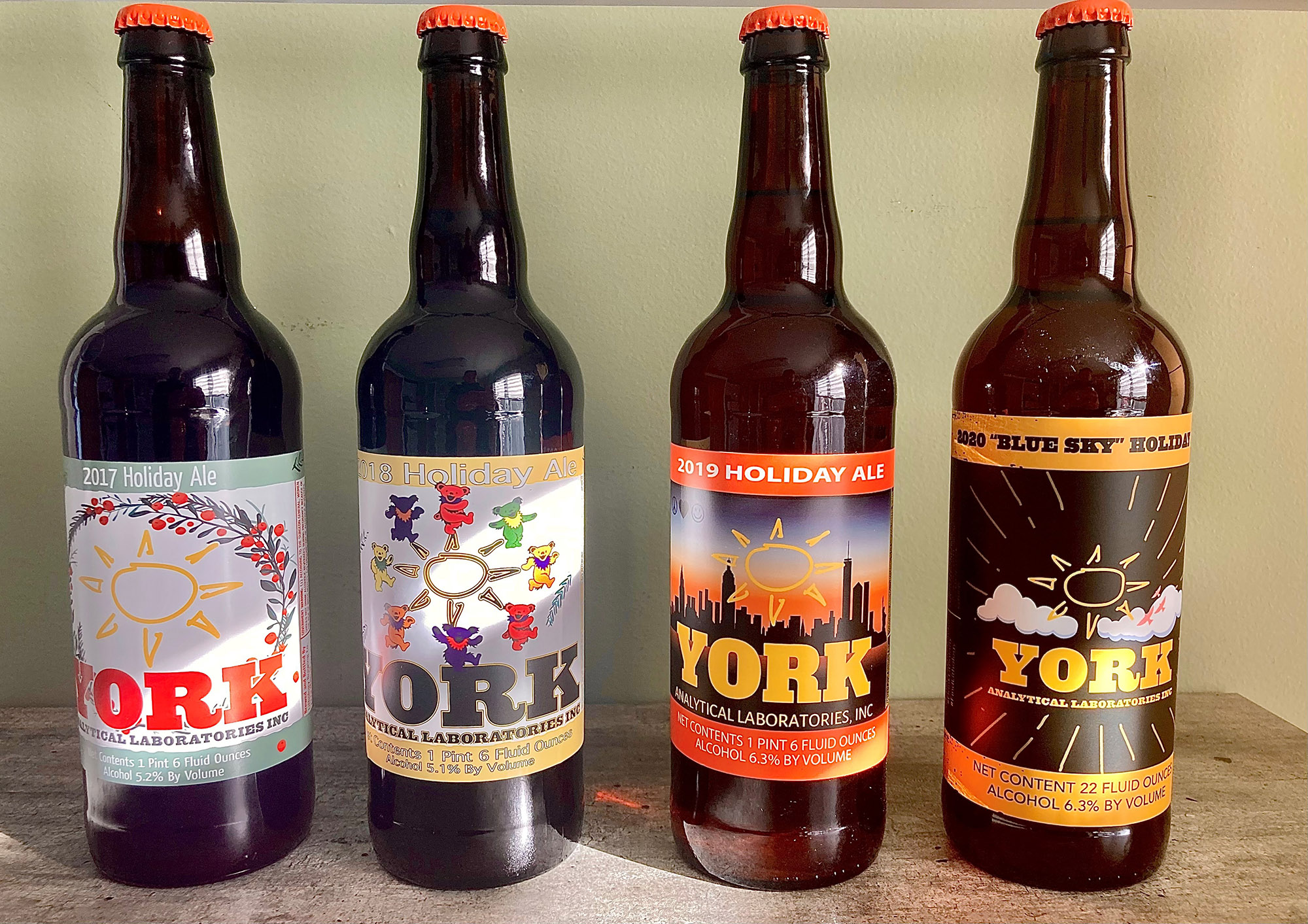 The winning beer is the "hazy, hoppy, fruity"… Hoptonic Drift. The brewmaster will be adding a little wormwood to the recipe to make this holiday ale that much more "comforting" (wink wink).  Stay tune for the label unveiling! Last year's "Blue Sky Ale" was a huge hit.
Go Team!