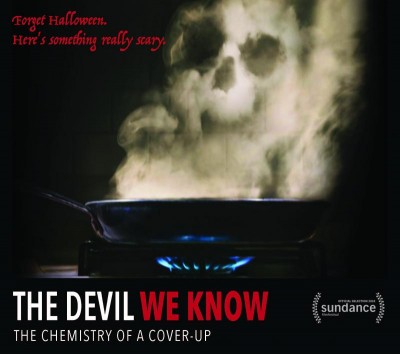 YORK Labs is a Resource for PFAS News and Environmental Testing
There is a steady flow of news emerging about the widespread exposure to PFAS chemicals, also called per- and polyfluoroalkyl substances, in nearly every household product, including bottled water. You can find headlines in national and regional news about the dangers of PFAS chemicals in common household items. Studies at Temple University have researched PFAS in public drinking well water and cites a link between cancer and PFAS  contamination. 
The Devil We Know – a documentary about PFAS & Teflon
If you haven't seen this documentary about PFAS / PFOS called "The Devil We Know", we recommend that you watch it to learn more about the hazards PFAS chemicals present. The movie paints a very complete picture of the unregulated emerging contaminants contained in DuPont's "miracle" Teflon chemical — and the lengths in which DuPont hid their own scientific findings. In one scene, they call PFAS "the devil's piss," a crude but descriptive term about how this bio-persistent contaminant has permeated the living world.
PFAS Testing Laboratory in NYC Analyzes Water & Soil Samples
York Analytical has the northeast's premier PFAS environmental testing laboratory in Queens, NY. Our experts use state-of-the-art technology to analyze water, soil, and air samples for PFAS contaminants. Our PFAS testing process is a trusted resource for environmental professionals and field technicians studying emerging contaminants. Our clients receive ​​advanced PFAS testing and analyses faster and more efficiently than other labs deliver. If you have questions about PFAS testing and analysis, our expert technicians are available to answer all of your questions. Schedule a one-on-one zoom session and meet with YORK Laboratory and PFAS experts.
Additional PFAS Testing Resources and Videos