Benjamin Gulizia Joins York Analytical Laboratories as Laboratory Director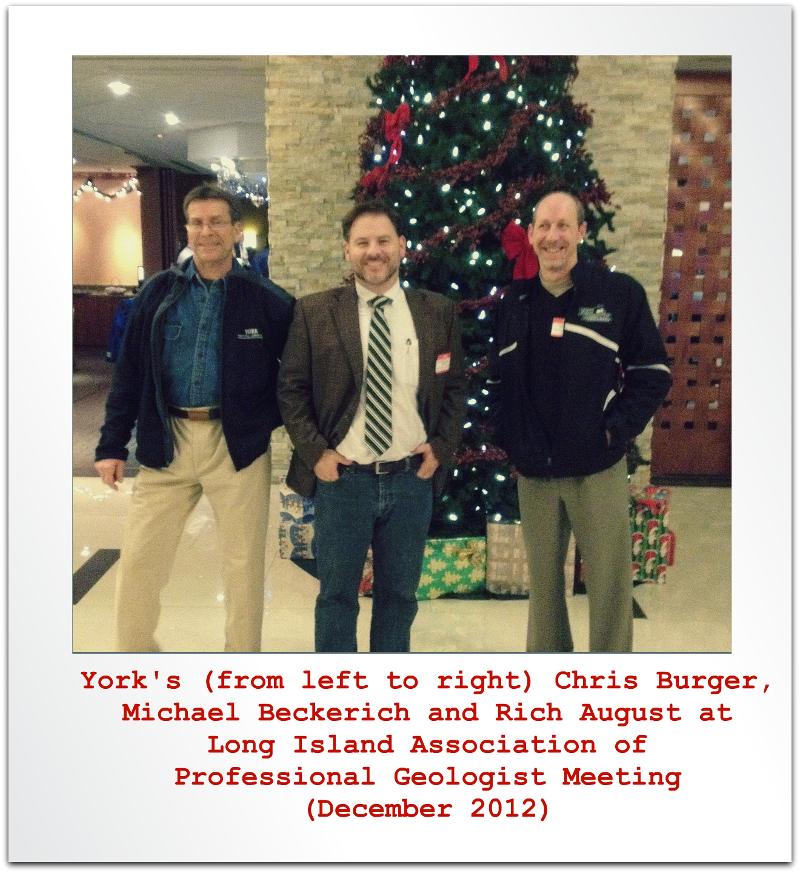 YORK's client service team met with members of the  Long Island Association of Professional Geologists at their annual holiday event for 2012 to discuss the recent changes to collecting volatile samples in New York State.
As a result of the meeting, YORK's Client Service Director – Rich August – recorded a brief video to further explain the recommended sample container options for environmental professionals in New York.
This video is available on York's website in YorkTALK.
For additional information regarding this recent change, we have made both the notice from NYS DOH and our response to clientsavailable on our website.
Please contact us via email or call 203-325-1371 with any questions.