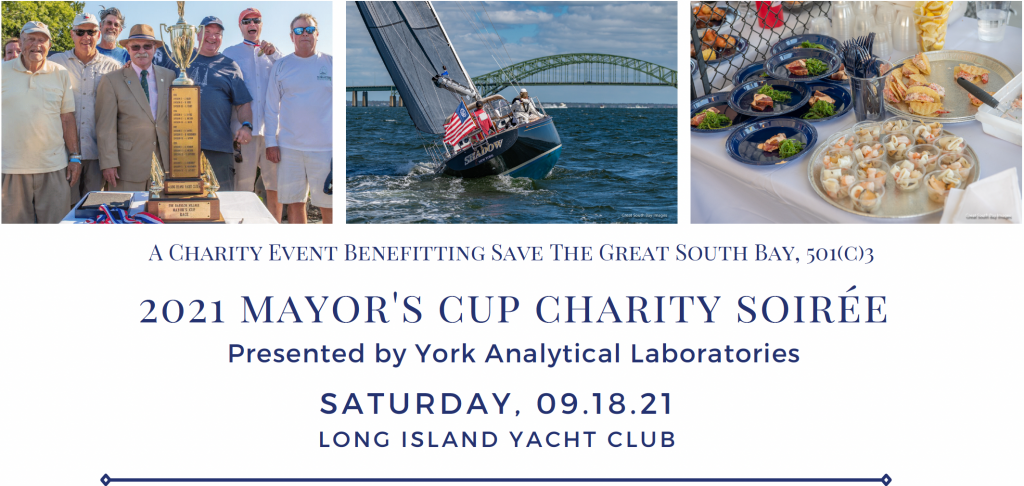 Get Involved in Supporting Save The Great South Bay
York Analytical continues to support our friends at Save The Great South Bay who are creating programs and policies to protect and preserve the vital Great South Bay on Long Island. With the recent "Mahogany Tides" assaulting the Bay, we are all reminded of the need to continue, if not increase, the hands-on programs and advocacy efforts.
We are proud to sponsor the annual fundraiser event for Save the Great South Bay which follows the Mayor's Cup Regatta, at the Long Island Yacht Club in Babylon on September 18.
We will be presenting the 2021 Environmental Stewardship Award at the event and are seeking our environmental industry friends to join us in sponsoring and attending. It will be a gorgeous day on the Bay, packed with racing, music, family , food and fun. There are multiple levels of sponsorship with increasing visibility and VIP activities available.
Your Chance to Help
Despite COVID, Save The Great South Bay's efforts have cleaned up dozens of the 50 creeks that lead into the Bay, engaging hundreds of volunteers in March and April. They launched a Bay Friendly Yard education and certification program to help people Start Where They Stand.
Additionally, they just received the official acceptance letter to launch the Great South Bay Oyster Project with an oyster sanctuary right here in the Bay, bringing oysters back to the Bay for the first time in nearly 100 years!!
We are expecting an outstanding turnout of business leaders and environmentally active residents. The event will be dedicated in memory of Mayor Ralph A. Scordino, a long-time supporter of Save The Great South Bay.
Please join us. Following is a link to the sponsorship form, purchasing tickets and event info:
https://savethegreatsouthbay.org/mayors-cup-charity-regatta/