EPA Initiative on Power Plant Effluents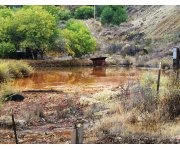 The EPA sets limit for toxic pollutants released into American waterways by steam electric power plants. A recent article, viewable on the Environmental Expert site, written by Matthew Daly in the Associated Press informs the industry of this new rule. It will remove 1.4 billion pounds of toxic metals discharged around the nation each year. Among these toxins are mercury, lead, selenium and arsenic.
This pollution reduction will lower contamination to sediment in waterways which harms aquatic life and can affect drinking water. The EPA also set new rules to reduce air pollution from oil refineries. These plants will have to monitor air for emissions like benzene to protect local communities. Click the link above to read the full article.